Welcome to Equestrian Connect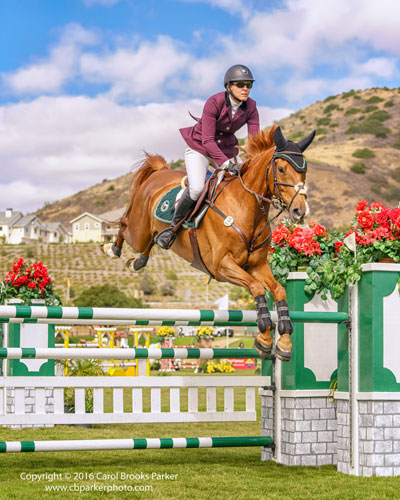 Photo: Carol Parker
your answer to one minute hunter/jumper horse show registration.
Tired of filling out entry forms?  Register now, enter your horse information, and you'll never look back..
Whether you are an amateur or professional, large barn or small, or in charge of doing entries, Equestrian Connect's web-based entry service works for everyone and will save you time and money.  Not only in creating forms, but also checking in at the show office.
With Equestrian Connect, you complete your entry form with a few clicks of the mouse, then print and mail it.  You now have the option to submit your entries electronically to a growing number of horse shows across the country.  Stop mailing entries… watch for our alerts announcing the shows.
You can access your account and do your entries from any PC, Mac or even an iPhone
Equestrian Connect posts entry forms for over 800 USEF "A/AA" shows nationally and 30 select Canadian shows.  Class schedules and prize lists are also posted.
Sign up and Equestrian Connect is FREE for the first 45 days after you create your first show entry.
For pricing information, click here.
I have a tendency to put things off until the last minute. With Equestrian Connect I can do just that and still get my entries in on time with no late fees!

Michelle Parker

,

Cross Creek West

,

CA